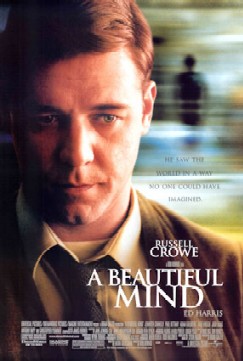 Best Picture
Nominees: A Beautiful Mind, Gosford Park, In the Bedroom, Lord of the Rings: Fellowship of the Ring, Moulin Rouge!
My Pick: Lord of the Rings: Fellowship of the Ring
When the Academy Awards nominations were released, many were disappointed. Many great films were sadly overlooked, such as Memento, Hedwig and the Angry Inch and Waking Life. However, there are two films that stood out from the rest of the nominees: Fellowship of the Ring and In the Bedroom. My pick for the Oscar is Fellowship of the Ring, and why not? It was a huge, empowering film that featured great performances, incredible production design and a well crafted screenplay. Adapting one of the greatest fantasy epics of all time is a task that could have resulted in disaster. But it works, and oh how well. The characters are not merely stunt doubles inside massive battles but beings who have a real history behind them. Fellowship of the Ring is a monumental accomplishment and deserves to take home the gold on Oscar night.
My Prediction: A Beautiful Mind
While I may not necessarily agree, the DGA, SAG, and WGA all agree on one thing: A Beautiful Mind is the prime example of filmmaking in 2001. It makes sense: after September 11, Academy voters need a triumphant pick-me-up. A Beautiful Mind plays to the masses (quite well, actually), and the Academy don't exactly have the most unique opinions. The smear campaign against A Beautiful Mind will only strengthen its showing Sunday night.
Best Director
Nominees: Ron Howard (A Beautiful Mind), Ridley Scott (Black Hawk Down), Robert Altman (Gosford Park), Peter Jackson (Lord of the Rings), David Lynch (Mulholland Drive)
My Pick: David Lynch, Mulholland Drive
Mulholland Drive had an incredible poor showing at the Academy Awards this year. Unfortunately, I'm not surprised. It's just like the Academy to snub two of the best performances of the year from Naomi Watts and Laura Elena Harring, the brilliant score by Angelo Badalamenti, the clever and engaging screenplay I could go on and on. However, when it came to the direction category, they got it right by nominating David Lynch. He's been nominated before but always walked away empty handed. My vote goes to him for gripping the audience from the opening jitterbug to silencio, for pulling the rug out from under us multiple times while making it rewarding and for a brilliant display of weirdness at its most compelling.

My Prediction: Ron Howard, A Beautiful Mind
When it comes to the nominations, AMPAS loves to separate Best Picture from Best Director, but when it comes down to the little gold guy, they won't have it. And after all, they feel bad not nominating Howard for Apollo 13.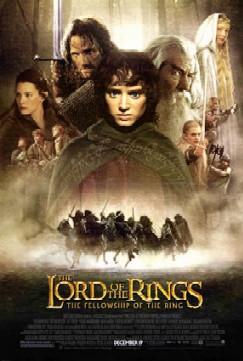 Best Actor
Nominees: Russell Crowe (A Beautiful Mind), Sean Penn (I Am Sam), Will Smith (Ali), Denzel Washington (Training Day), Tom Wilkinson (In the Bedroom)
My Pick: Tom Wilkinson, In the Bedroom
I've always believed it's always much easier to go over the top (Denzel Washington in Training Day) than to just buckle down and not play a "character" per say, but to inhabit a real human being. There was not a second during In the Bedroom where I didn't believe Wilkinson. He exhibits such control in a challenging role where another actor may just lose it. Wilkinson's expertise is one of the key elements that make In the Bedroom so haunting. He does what every great actor should do: make you believe he's not acting. The Academy did well in nominating the best male performance of the year.

My Prediction: Denzel Washington, Training Day
How those AMPAS voters love it when popular actors go against type. Also, he's never won Best Actor and he's well loved in Hollywood. Even though Russell Crowe has been the clear favorite, he's too much of a cold fish for the Academy to vote for him twice in a row. They love to play this "sorry we didn't get it right the first time" game, and this will be the compensation prize for Washington's loss for The Hurricane.
Best Actress
Nominees: Halle Berry (Monster's Ball), Judi Dench (Iris), Nicole Kidman (Moulin Rouge!), Sissy Spacek (In the Bedroom), Renee Zellweger (Bridget Jones's Diary)
My Pick: Halle Berry, Monster's Ball
In the Best Actress category, I found little to complain about. Sure, I could whine about how Naomi Watts, Audrey Tautou and Juliette Binoche were snubbed, but honestly, everyone in this category did a fine job. Nicole Kidman was one of the few highlights of Moulin Rouge!, Judi Dench gave her best and most heartbreaking performances in recent years, Sissy Spacek was simply amazing and Renee Zellweger's comic timing was pitch-perfect. But it is Halle Berry who delivers the finest performance of the pack. Her Leticia Musgrove had a flaming temper, but it was during the quiet moments in which Halle Berry was most devastatingly human. Just consider the final moments of the film and you'll know what I'm talking about.

My Prediction: Halle Berry, Monster's Ball
Face it: no one expected Halle to be this good. What, after Swordfish and X-Men? Once in a while, a performance comes along that is so good that one would have to have gone psychotic to ignore it. Berry's performance in Monster's Ball is one of those. The SAG Award most definitely helped her chances, as well.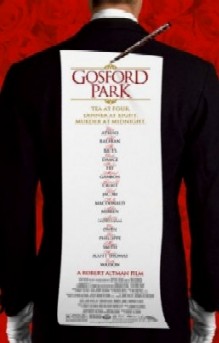 Best Supporting Actor
Nominees: Jim Broadbent (Iris), Ethan Hawke (Training Day), Ben Kingsley (Sexy Beast), Ian McKellen (Lord of the Rings), Jon Voight (Ali)

My Pick: Ben Kingsley, Sexy Beast
With Sexy Beast, Ben Kingsley creates a legend. Don Logan is a character whose name alone evokes fear. He's someone you just don't screw with if you value your life. Ben Kingsley is possibly the last person one would think of to cast in this role, one who played all sorts of gentle characters from Gandhi to Feste in Twelfth Night. However, in Sexy Beast, he creates a classic villain that's scarier than anything a cheap Scream knock-off can accomplish. In a word: woah.
My Prediction: Ian McKellen, Lord of the Rings
This is (finally) McKellen's year. His towering performance will win the Academy over. I predict the 2002 Oscars will be one of firsts- first Black woman to win Best Actress, and (don't quote me on this) first gay male to win an acting Oscar.
Best Supporting Actress:
Nominees: Jennifer Conelly (A Beautiful Mind), Hellen Mirren (Gosford Park), Maggie Smith (Gosford Park), Marisa Tomei (In the Bedroom), Kate Winslet (Iris)
My Pick: Marisa Tomei, In the Bedroom
Again, kudos to the Academy for honoring one of the best performances of the year. Their choices in this category were fine (although Tomei, Helen Mirren and Jennifer Connelly are the only real standouts). Marisa Tomei, who's been haunted with accusations of falsely receiving an Oscar for My Cousin Vinny, gives a truly great performance in In the Bedroom. She is excellent as she keeps from self destructing and gradually tries to rebuild her conscience in the midst of tragedy.

My Prediction: Jennifer Connelly, A Beautiful Mind
Because she was just so damn good. Academy members love breakthroughs, especially when marvelous indie actors/filmmakers go Hollywood (Steven Sodebergh, anyone?). Connelly actually gave the best performance in A Beautiful Mind, and the Academy will be smart enough to recognize that.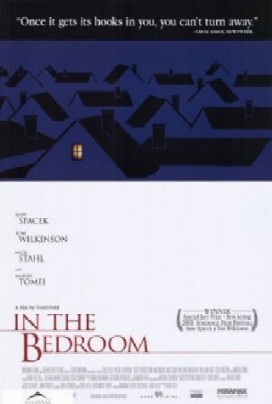 Best Original Screenplay:
Nominees: Guillaume Laurant and Jean-Pierre Jeunet (Amelie), Juilan Fellowes (Gosford Park), Christopher Nolan (Memento), Milo Addica & Will Rokos (Monster's Ball), Wes Anderson and Owen Wilson (The Royal Tenenbaums)
My Pick: Christopher Nolan, Memento
No contest. Christopher Nolan could have gone the easy route with Memento by writing the screenplay in a regular narrative style and then chopping it up in the editing room to make it run backwards. But no, real time and effort was put into the screenplay to help all involved gain further understanding into the tortured mind of Leonard Shelby. As it goes back, we delve deeper into his "condition" and its disturbing effects on Leonard's psyche. The dialogue is also sharp and witty. In one of the most memorable lines in the film, Leonard forgets whether he is predator or prey. The script is a crucial part of the film's success, for if it was rushed the film would have been merely a mediocre film with an interesting gimmick. If the Academy "forgets" Memento in the screenplay category, I will lose all faith that they have but one iota of good taste.

My Prediction: Christopher Nolan, Memento.
Ohpleaseohpleaseohpleaseohplease let this prediction be right! In the screenplay category, the Academy loves to go "vigilante" and give the award to the film that everybody loves but for some reason just didn't put down on their ballots. You know, a consolation prize. And they feel bad that it wasn't eligible for the WGA. It also helps that Memento was declared Original, or it wouldn't stand a chance against juggernauts like A Beautiful Mind.
Best Adapted Screenplay
Nominees: Akiva Goldsman (A Beautiful Mind), Daniel Clowes and Terry Zwigoff (Ghost World), Rob Festinger and Todd Field (In the Bedroom), Fran Walsh, Philippa Boyens and Peter Jackson (Lord of the Rings), Ted Elliott & Terry Rossio and Joe Stillman and Roger S.H. Schulman (Shrek)
My Pick:
Daniel Clowes and Terry Zwigoff, Ghost World
I think The Digital Bits (
http://www.thedigitalbits.com/
) critic Todd Dogan put it best:
Ghost World
is a modern
Catcher in the Rye
; "Enid hates phonies". The screenplay evoked memories for me that aren't so far behind, when one senses the whole world collapsing around them but doesn't really want to do much about it except hide in their own little corner. It's witty, funny and touching so of course it won't win.
My Prediction: Akiva Goldsman, A Beautiful Mind
WGA seems to think it's beautiful and so will AMPAS voters. It may lose some points for leaving out some crucial details of John Nash's life, but that won't be enough to discourage the Academy.